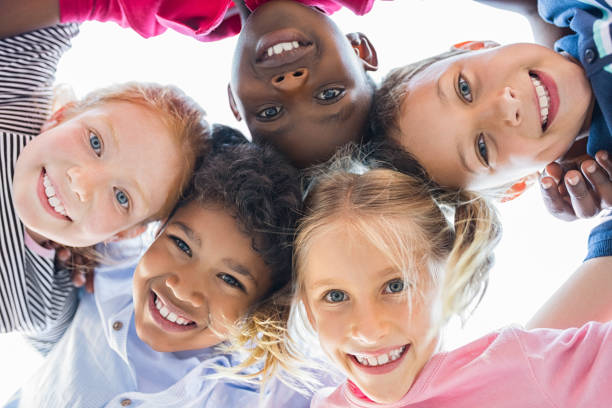 What Mindset are we promoting?
"Talent isn't passed down in genes it's passed on in mindset "
– Carol Dweck, Ph.D.
If you're at all familiar with the materials about raising kids and building their self-esteem, you have likely come into contact with the concept of
praise. It's good to praise kids isn't it? After all doesn't that boost their
confidence?
While that may make a child feel good in the moment, praise has been
found to promote what is called the fixed mindset. The research by Dr.
Carol Dweck, of Stanford University, points out that when we praise little Sally for being "smart", she will likely develop a fixed mindset which can limit her potential. Let me explain, Dr. Dweck describes two different
mindsets. 
The first is called the Fixed Mindset. The fixed mindset believes that
talent is everything and that you are either gifted with the ability to do
something or you aren't. These individuals believe that they are doomed
to failure if they don't possess the natural talent. Naturally, they tend not
to put in the effort to improve their skills.
In contrast, people with the Growth Mindset believe that success is a
result of dedication, effort, and practice. Therefore they are open to the
idea of putting as much effort as they can to achieve their goal. The
growth mindset says, "I don't know how to do that, Yet!" Then they get
busy learning to do what they can't do at the moment.
Unfortunately, the kids in the fixed mindset are averse to trying new
things and persisting in things that they don't do well off the bat in
because they don't want to appear foolish or dumb. After all, they are
suppose to be smart, right? So at all costs, they dread failure because they want to maintain the "smart" title and being challenged they believe
reveals their lack of intelligence or talent. This is awful in their minds.
Whereas, the growth mindset kids are open to and actually like the
challenge of doing something more difficult. They get satisfaction from
pushing themselves as much as they can. They see that the "failures" are part of the process of learning and getting better. They know failures are the the stepping stones to mastery.
This is a quote from Michael Jordan who definitely has a growth mindset, " I've missed more than 9000 shots in my career. I've lost almost 300
games. Twenty-six times, I've been trusted to take the game winning shot and missed. I've failed over and over and over again in my life. And that's why I succeed."This is an awesome perspective but it isn't unique to
Michael Jordan. You can find it in many successful people, including
scholars, athletes, entrepreneurs, artists, and parents! 
How can you encourage the Growth Mindset?
Use the word Yet. When you see a child struggling, tell them they haven't mastered it Yet.
Praise effort, not a label. "You really worked hard on that" vs "Wow, you're really smart"
Encourage the idea that skills are developed through effort, mentoring,
and practice
Encourage facing challenges as opportunities, rather than staying with
what is easy and comfortable
Redefine genius, Focus on success coming from hard work not talent
alone
Replace the word "failing" with "learning", they have just learned what
doesn't work 
Cultivate a sense of purpose. Dr. Dweck's research showed that the kids
that had a sense of purpose kept everything in perspective. 
If you would like some support in helping develop this mindset, feel free
to contact me for a free 15 minute phone consultation. It would be my
pleasure to assist you on the journey.