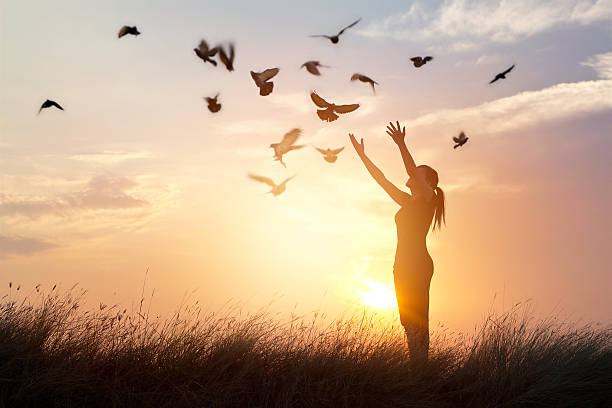 Dealing with difficult emotions with RAIN
Learning how to deal with difficult emotions can be challenging, but RAIN can help you work through these emotions. RAIN is an acronym for the four steps in the process. Taken from the mindfulness tradition, this tool can help you focus and work through the confusion and stress of difficult emotions, helping you create calm. In addition, this tool can be used wherever and whenever the need arises. So, you can use this when dealing with feelings of anger, sadness, or fear.
Recognize what is happening.
Tune into your thoughts, feelings, or sensations you are experiencing in the moment. This gives you the opportunity to look at each of these areas. Often we may just focus on one area while ignoring the others. For example, you may keenly aware of they physical feelings of anxiety but not aware of the cognitive messages of danger. Be curious about what is happening within you. Approach yourself in a kind and open way.
Allow life to be just as it is
This means giving permission for you to experience all the emotions, sensations, and thoughts that arise. Often individuals find that they want to naturally resist some of these experiences, to get rid of the difficult emotions. Although normal, we want to help ourselves to move into an attitude of letting the feelings "just be", to allow them to express themselves fully. You can help yourself to do this by saying "yes" or "I consent" to the experience and difficult emotion. You are removing your resistance and allowing the experience to soften. Since your not using so much energy to fight the experience, you allow yourself to go through it. This reminds me of the saying, "what you resist will persist".
Investigate with Kindness,
This is asking yourself questions like: "What most wants attention?" or "What am I believing? This allows you to bring to awareness beliefs and emotions that if not addressed can keep you stuck. Investigating for many can lead to a critical and judgmental approach to the self, so it is important to do it with compassion and kindness to yourself. Self-compassion is vital in this step because it allows us to feel safe enough to really open up.
Realize Non-identification
This is a reminder to yourself that you are not your emotions or your beliefs. You can be in the experience by not of it. A metaphor for this is that the sky is still the sky even though it may have different weather that passes across it. You are more that the difficult experience that you are in the middle of. The more that you can practice the stepping back from the immediate situation and do the above, the more you are encouraging your observing self which allows for more freedom and space from the difficult emotions.